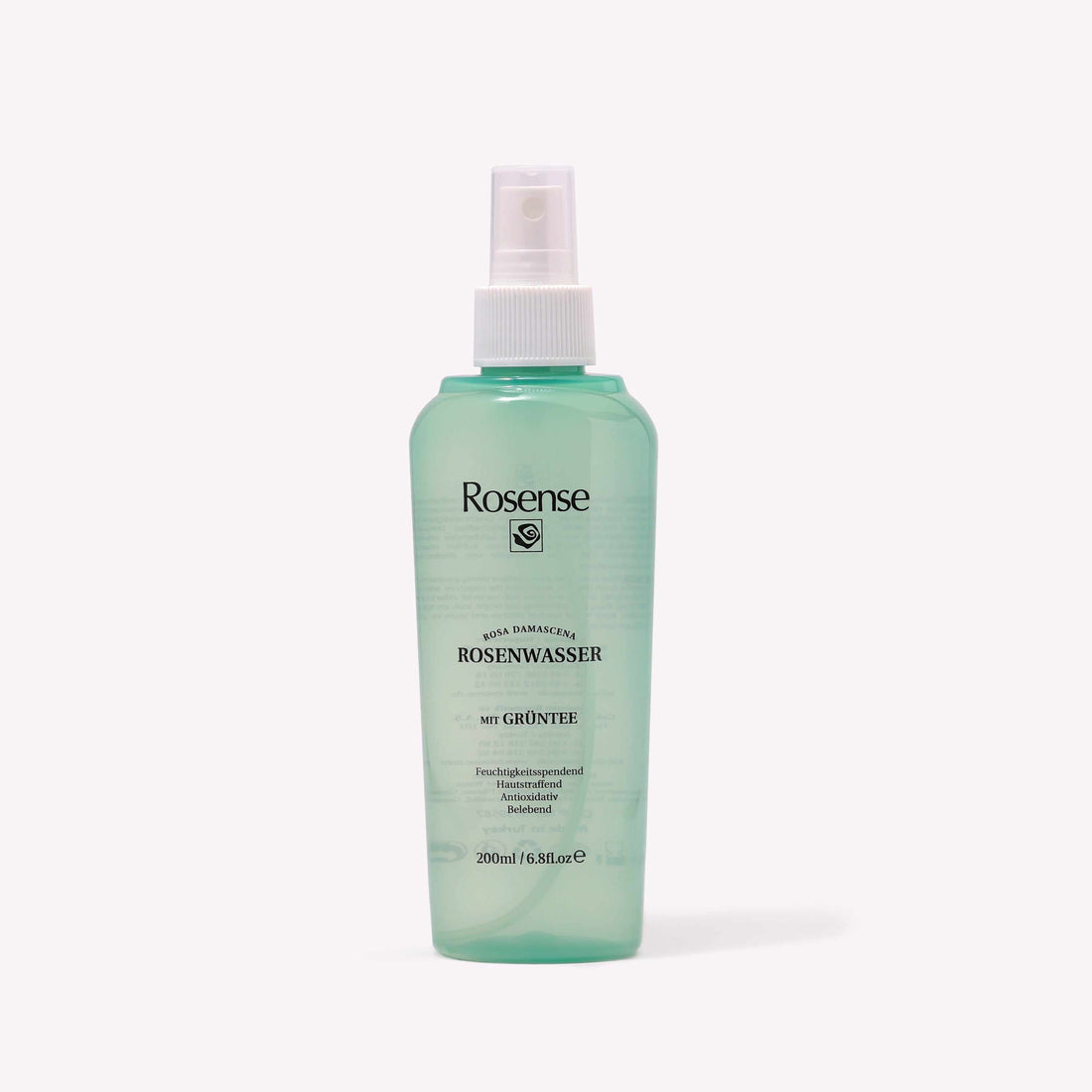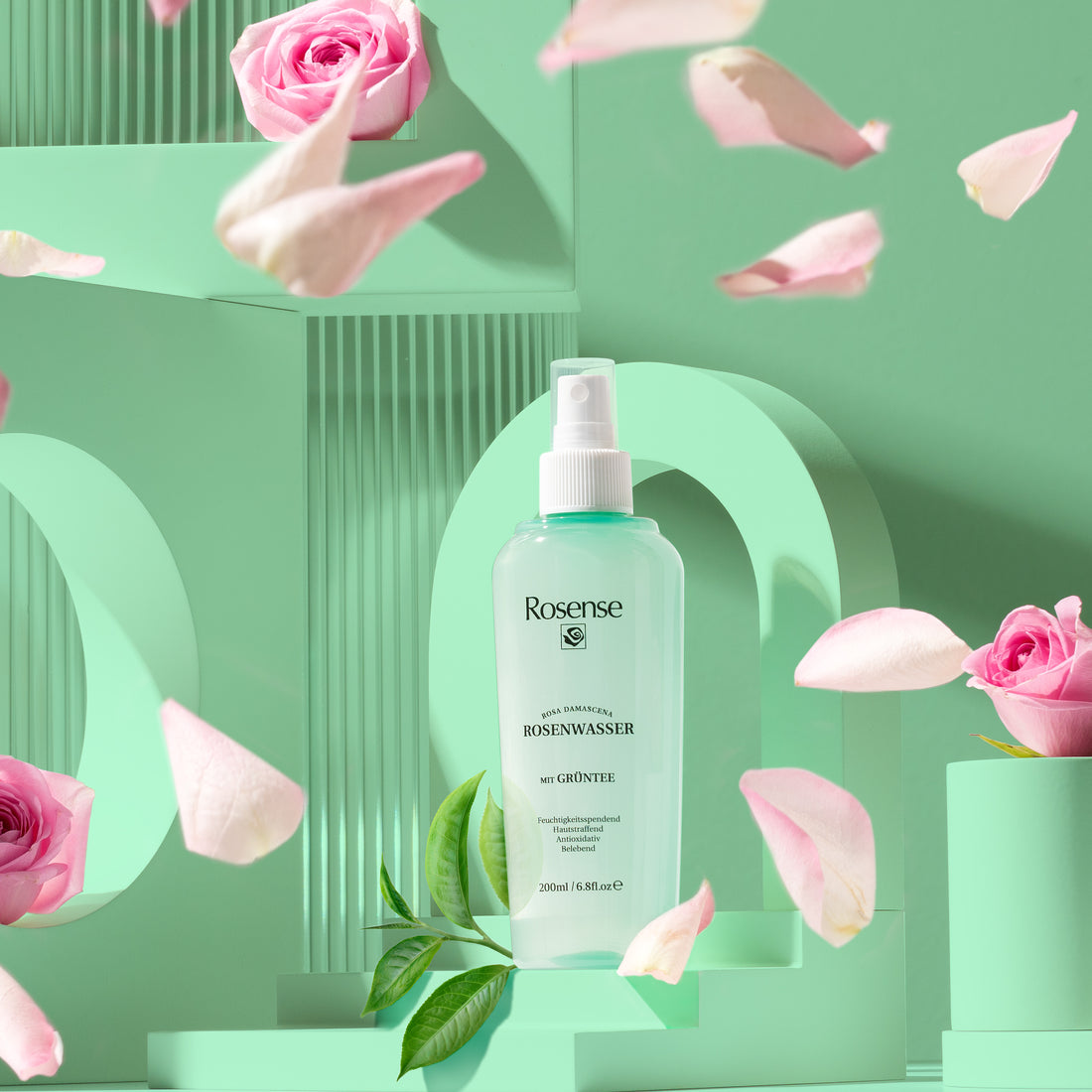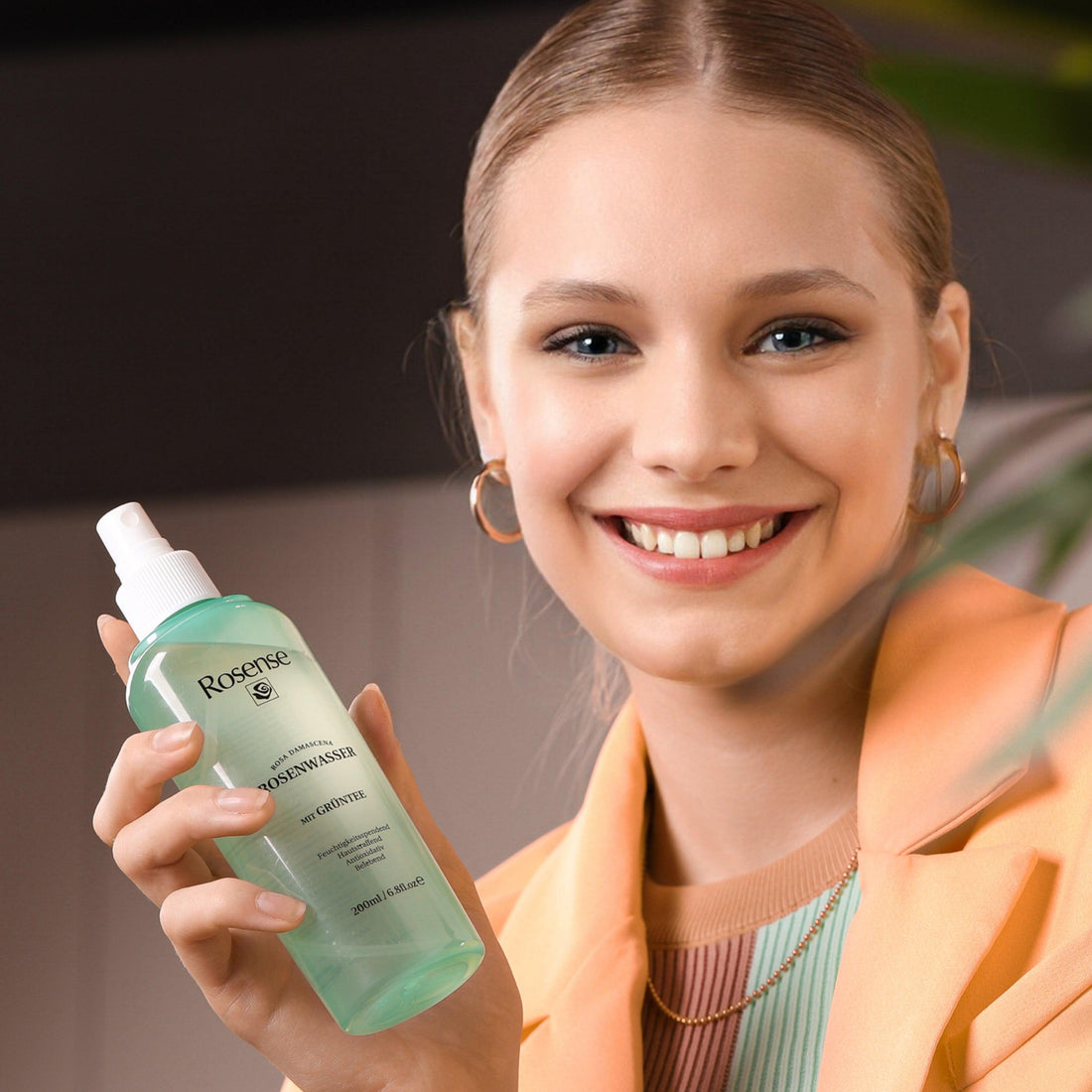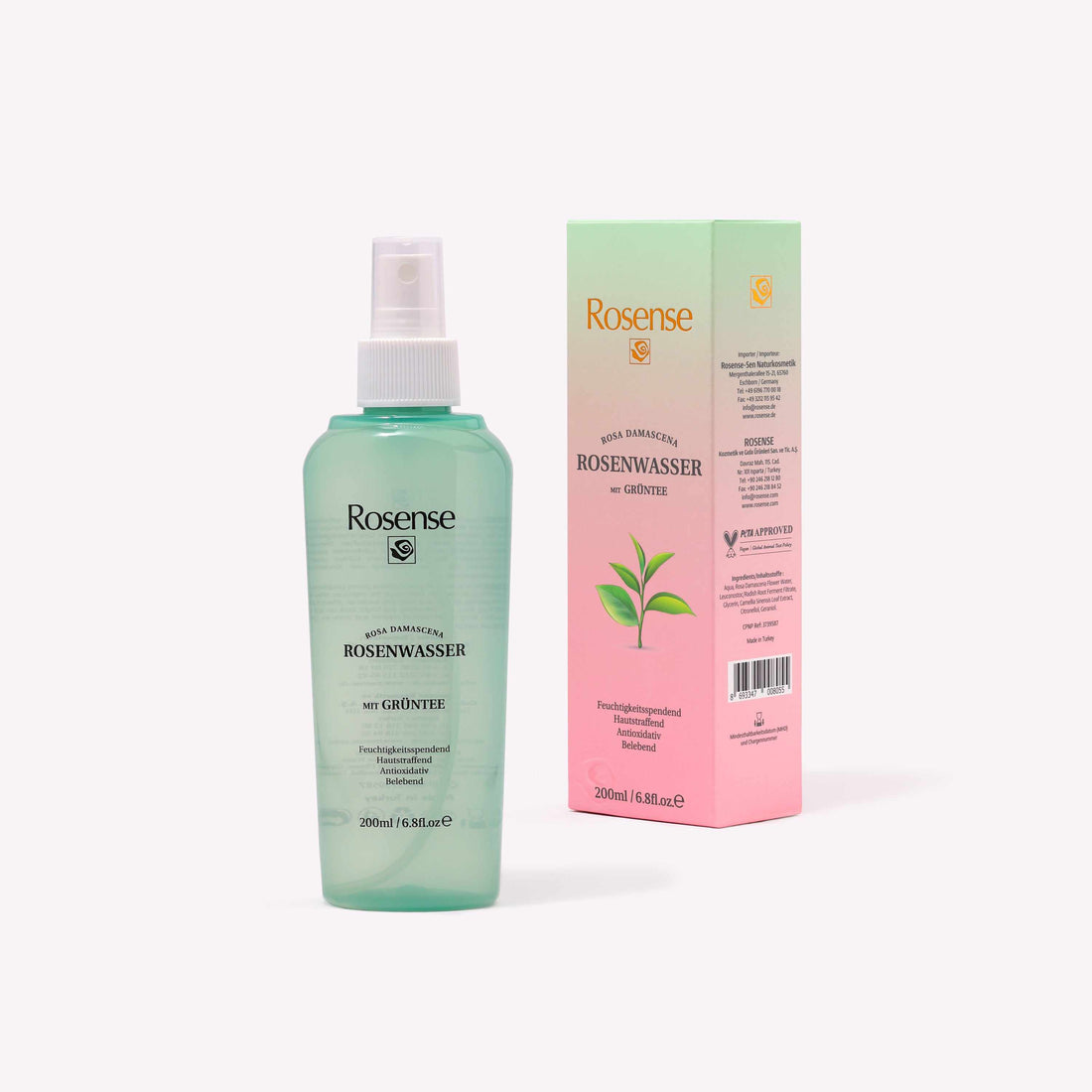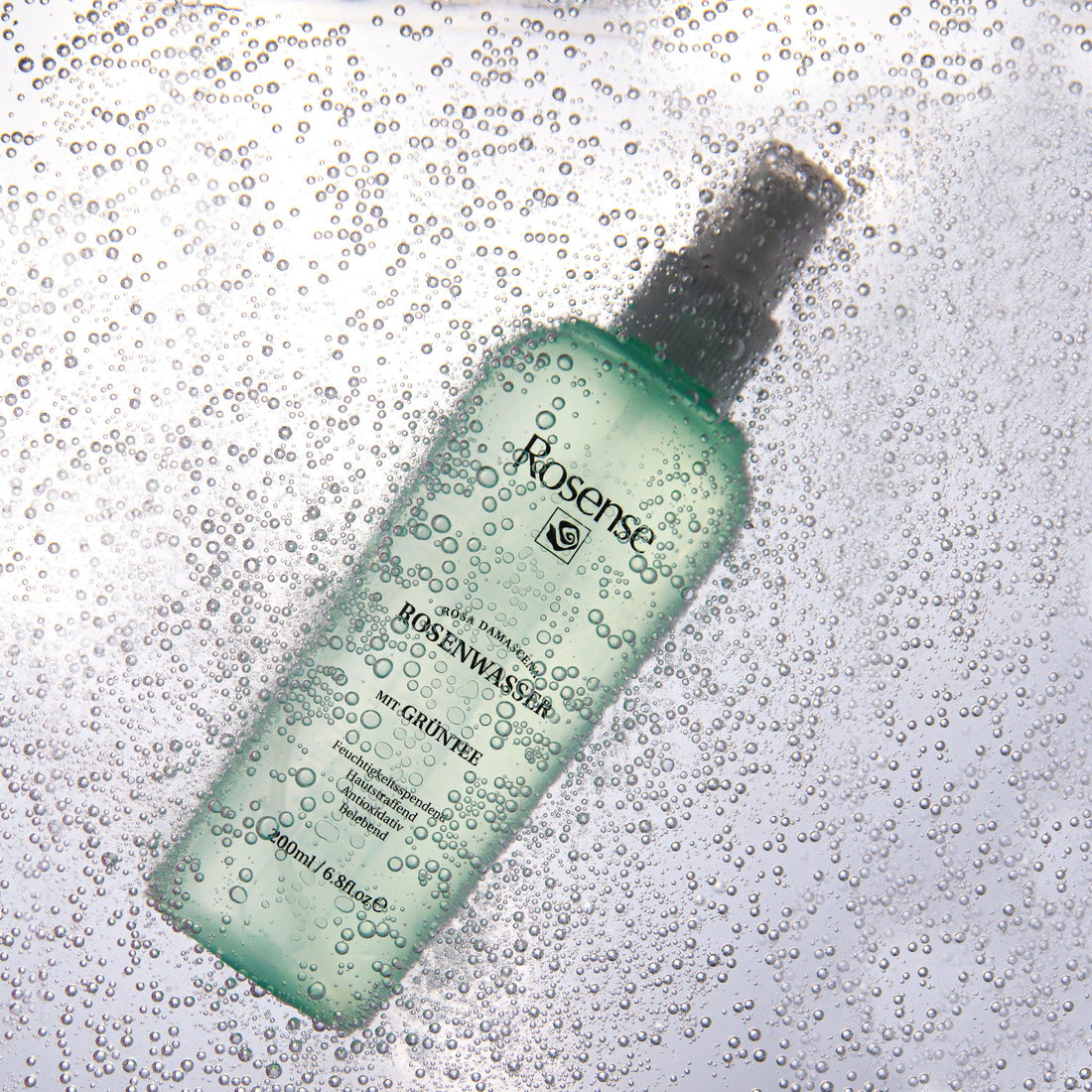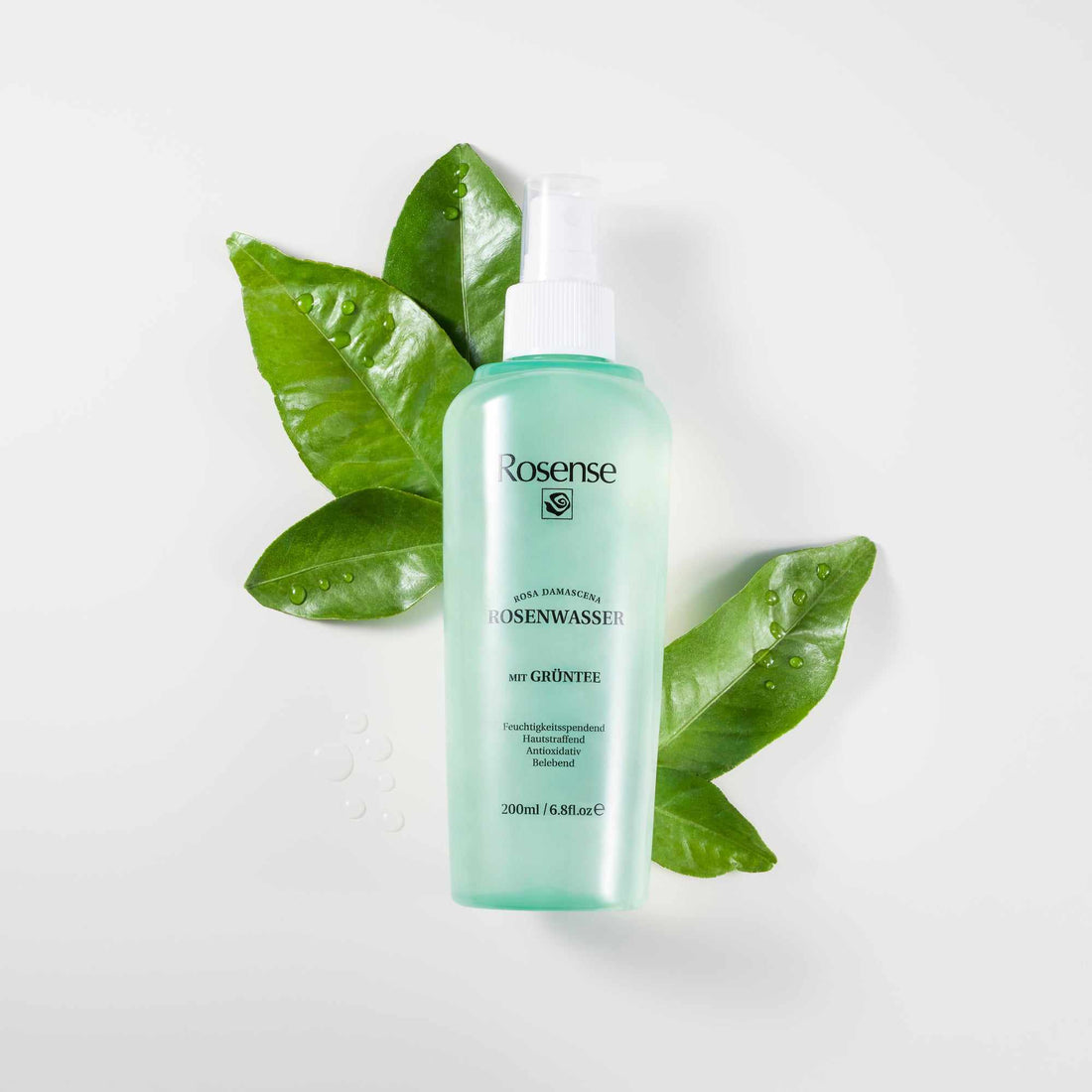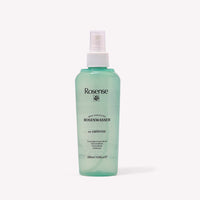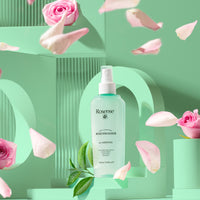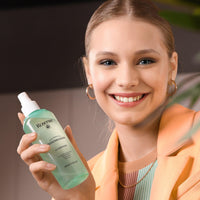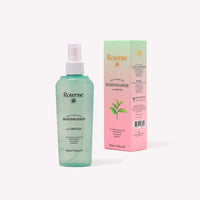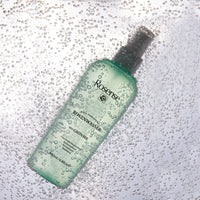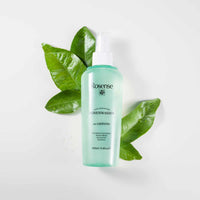 Rose water with green tea
€11,90
Sale

• Save
Unit price
€59,50
per
l
Each
inkl. KOSTENLOSER Versand ab €29
Rosense rose water is based on the pure distillate of the Rosa Damascena and contains no added alcohol, fragrances or preservatives, which makes it very well tolerated even by sensitive skin.

Rose water and green tea have multiple positive effects on the skin.
Both improve skin moisture and your suppleness and have antibacterial properties.

As a compress, rose water and green tea have a particular effect on the blood circulation in the eye area, thus combating dark circles under the eyes.
This combination gives the skin an invigorated and radiant appearance.



Rosa Damascena Floral Water, Leuconostoc/Radish Root Fermentation Filtrate, Glycerin, Camellia Sinensis Leaf Extract, Citronellol, Geraniol
Spray onto the face, neck and décolleté in the morning and evening or in between.
Then apply the Rosense Face Cream to complete the facial care.
✔️ Moisturizing
✔️ Softens and refines pores
✔️ Tones and prepares the skin for the next step
✔️ invigorating
✔️ Antioxidant
Key ingredients
rose water
Among its many benefits are its many antioxidant and anti-inflammatory properties, making it a perfect choice for blemishes, oily skin and acne.
Green tea
Green Tea is a great skincare ingredient! It is rich in antioxidants and has anti-inflammatory properties that keep your skin looking healthy and youthful. Try some of these products to jump on the green tea bandwagon
Enrich your life with these two precious natural all-rounders - plants!
Both are ideal moisturizers, have skin-tightening and anti-inflammatory properties.
Aloe Vera also soothes your skin and together with the rose water gives the skin a fresh appearance.

✔️ moisturizing.
✔️ softens and refines the pores.✔️ Tones and prepares the skin for the next step.
✔️ invigorating.
✔️ antioxidant.
benefits





Our products are: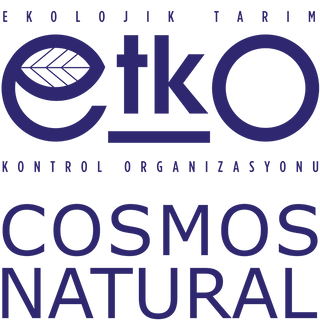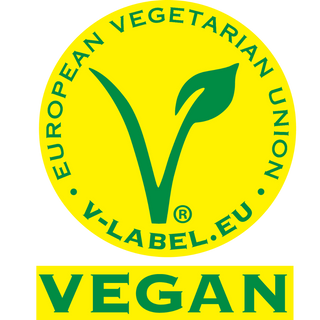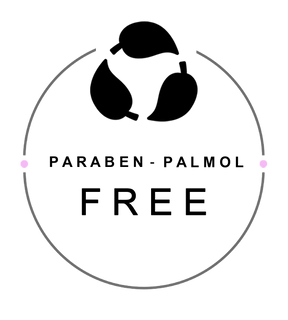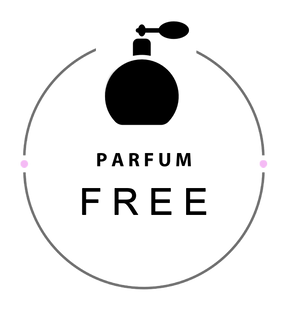 rosense
NEVER MORE WITHOUT!
Good morning, good afternoon and good night... Rose water is always part of it.
discover now