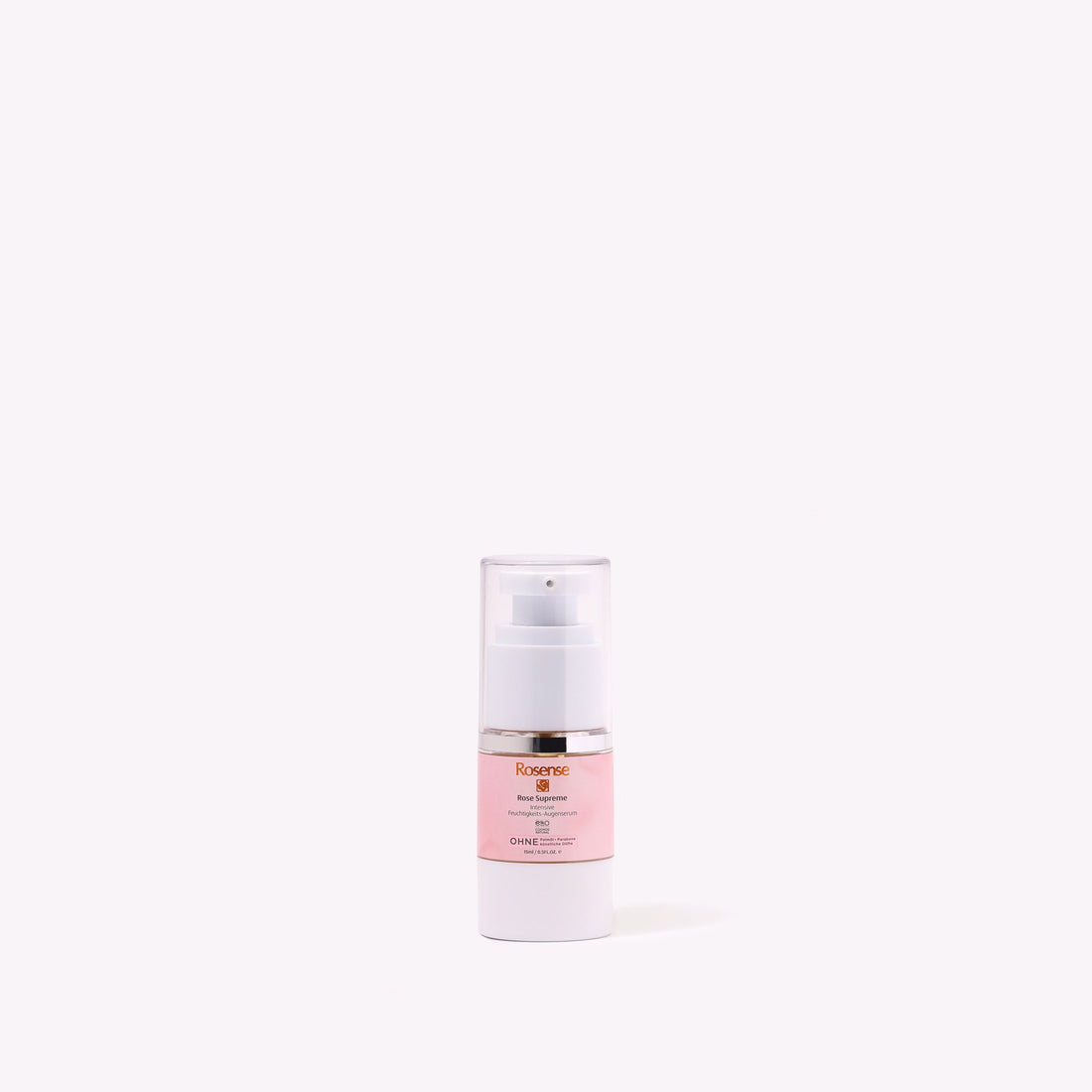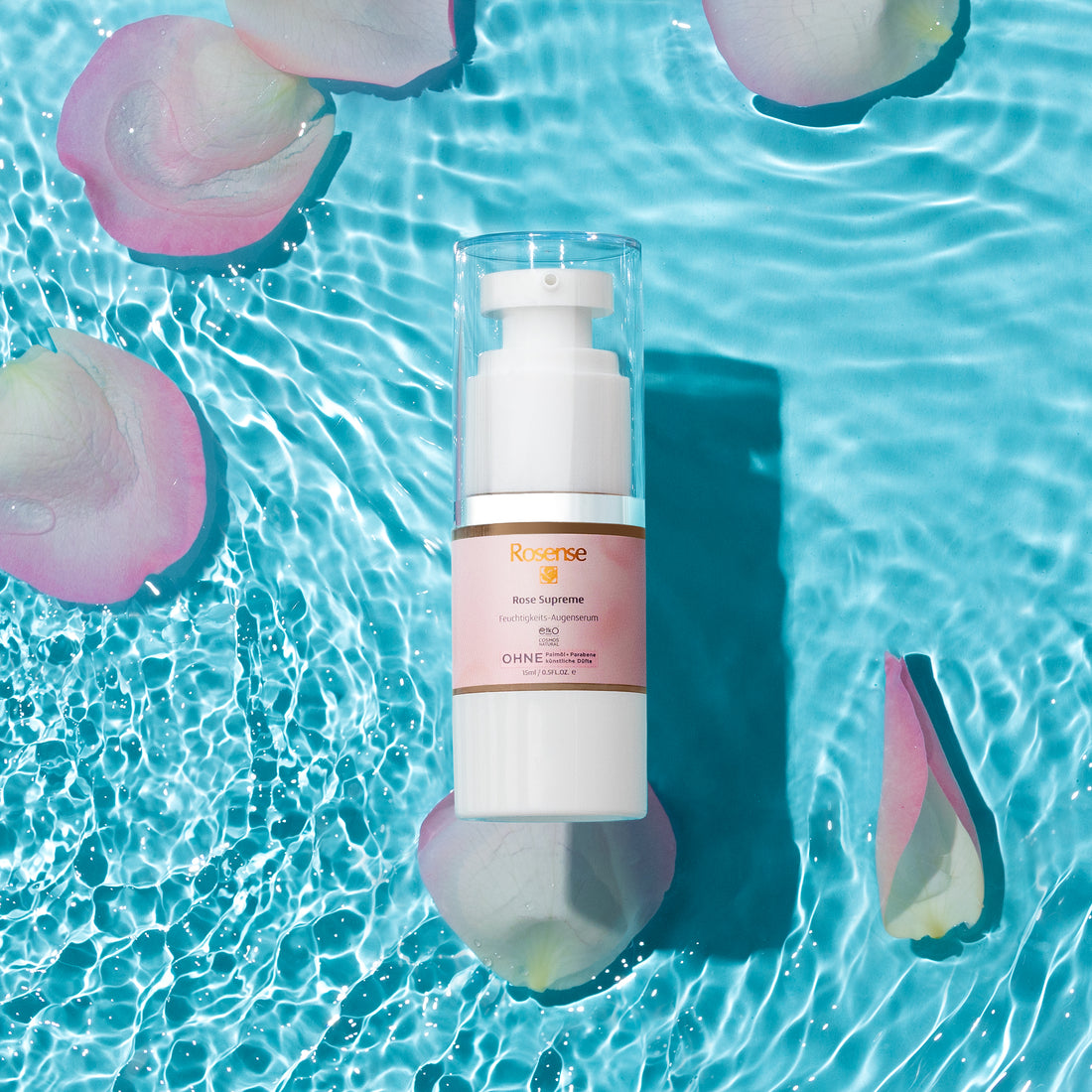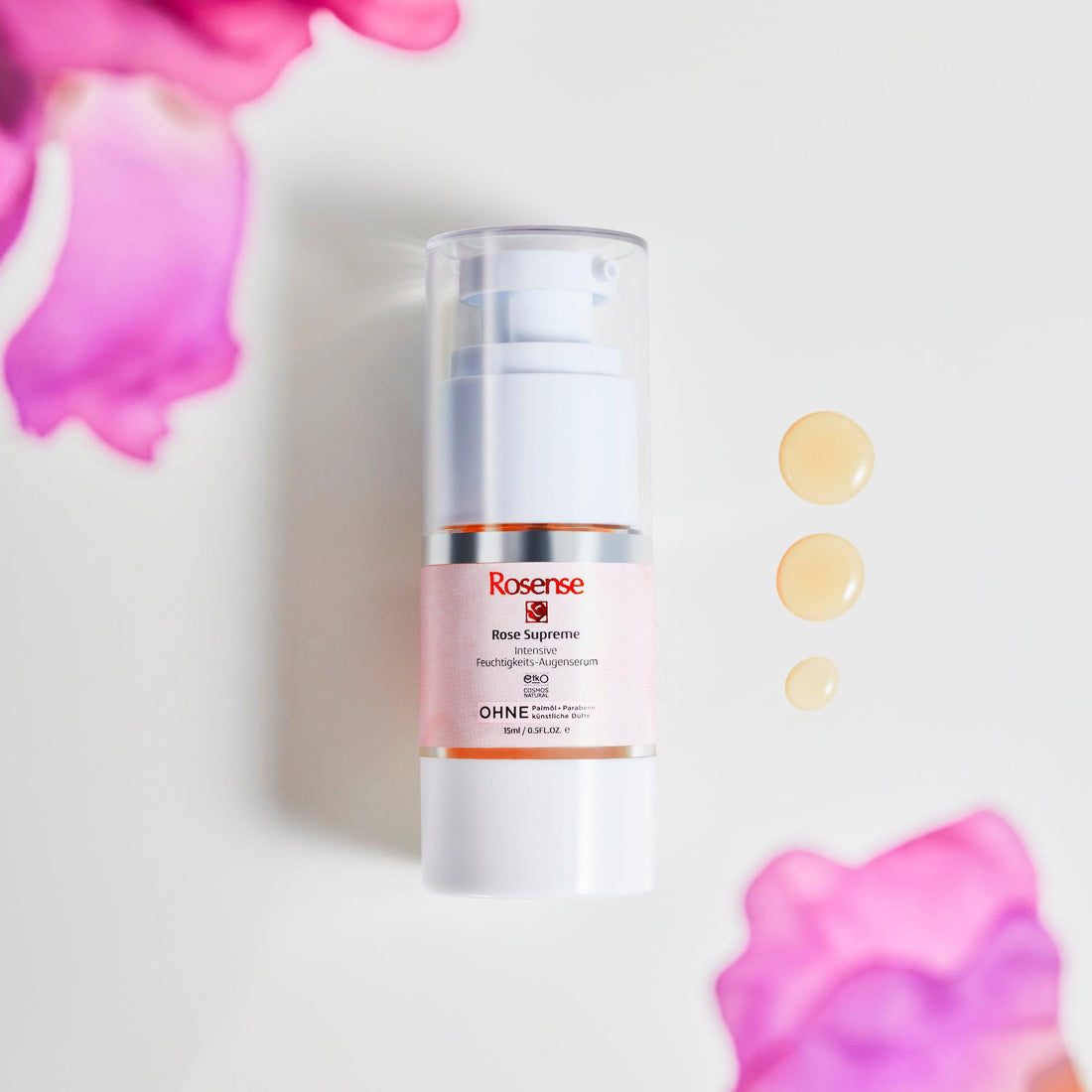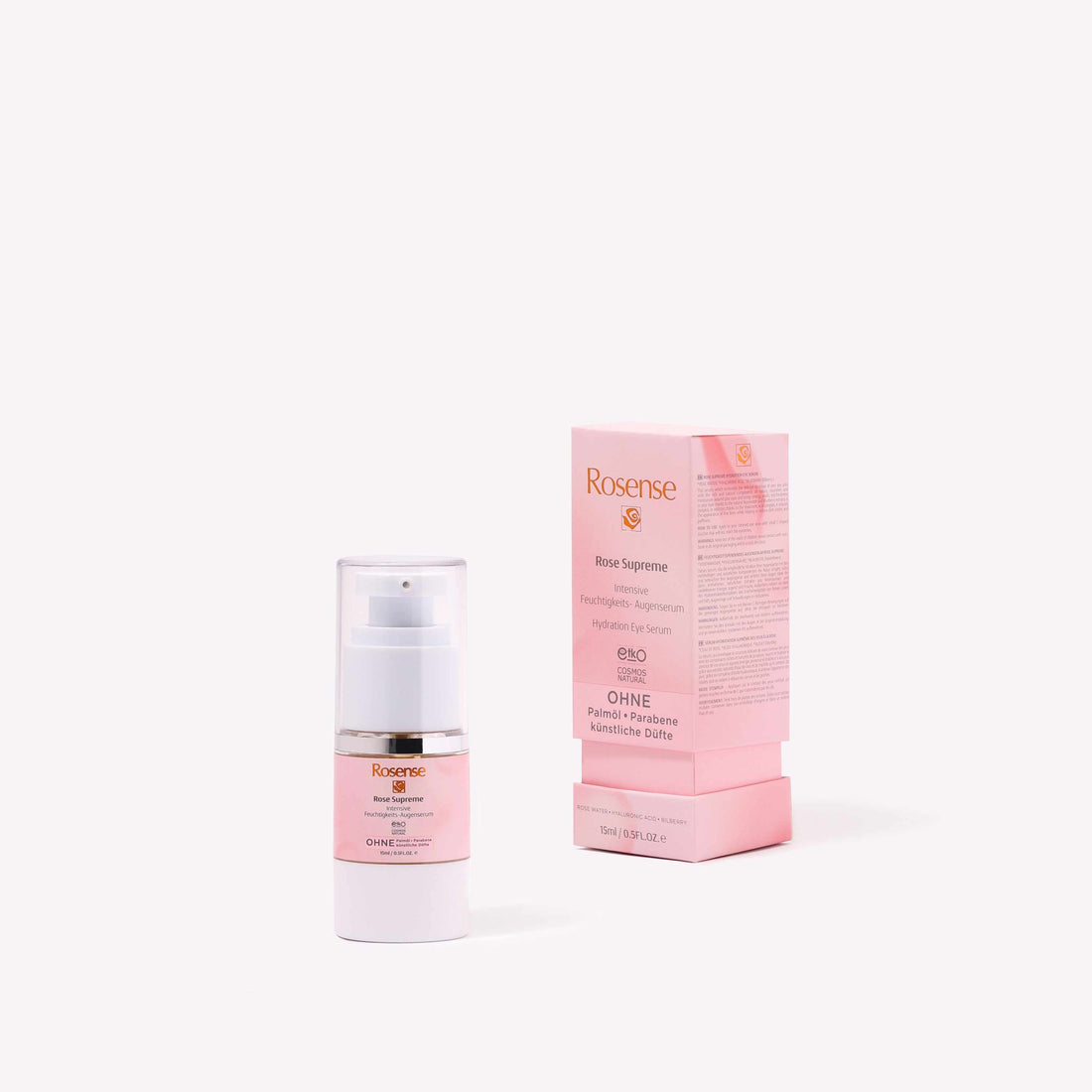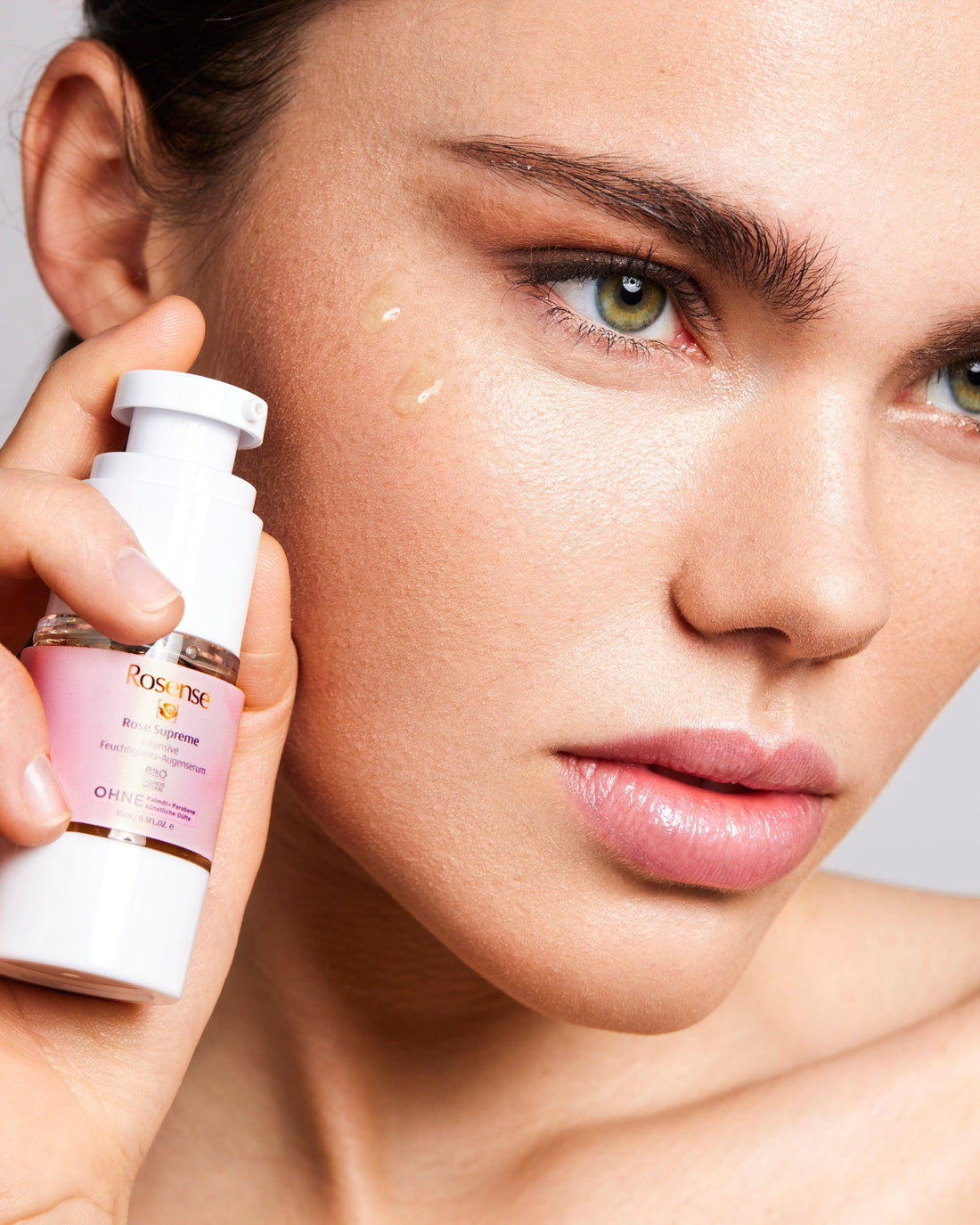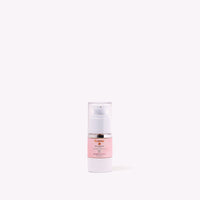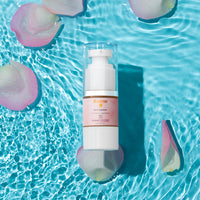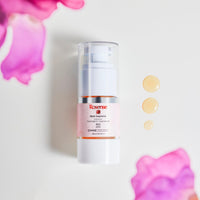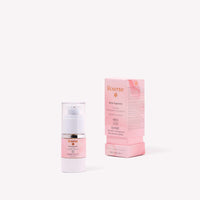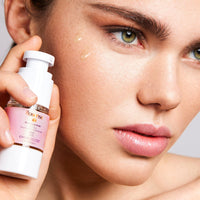 Rosense Rose Supreme Moisturising Eye Serum - 15 ml
€25,00
Sale

• Save
Unit price
€500,00
per
l
Each
inkl. KOSTENLOSER Versand ab €29
The Rosense Rose Supreme Moisturising Eye Serum is an eye care product specially developed for the needs of the delicate eye area. The formula is based on a unique combination of botanical ingredients such as rose water, olive leaf extract, green tea, blueberry leaf extract and aloe vera, which together provide intensive moisturisation and help to reduce signs of ageing.

Hyaluronic acid is a moisturising ingredient that penetrates deep into the skin, leaving it supple and elastic.

Other ingredients such as liquorice root extract are rich in antioxidants, which protect the skin from harmful environmental influences and promote the regeneration of skin cells. Aloe vera and strawberry fruit extract have a calming effect on the skin and help reduce redness and irritation.

The serum also contains hydrolysed rice protein which helps to strengthen the skin's structure and reduce fine lines and wrinkles.

Strawflower extract has a skin-firming effect and gives the skin a fresh and youthful appearance.

Rosense Rose Supreme Moisturising Eye Serum is free from parabens, silicones and mineral oils, making it suitable for sensitive skin. With its light, non-greasy formula and pleasant rose scent, the serum is a perfect choice for anyone looking for a high-quality eye care product that gently and effectively cares for their skin.
Rosa Damascena Flower Water, Glycerin, Olea Europaea Leaf Extract, Camellia Sinensis Leaf Extract, Vaccinium Myrtillus Leaf Extract, Aloe Barbadensis Leaf Extract, Arbutus Unedo Fruit Extract, Glycyrrhiza Glabra Root Extract, Helichrysum Angustifolium Flower Extract, Benzyl Alcohol, Xanthan Gum, Potassium Sorbate, Sodium Benzoate, Aqua, Dehydroacetic Acid, Hydrolyzed Rice Protein, Hydrolyzed Glycosaminoglycans, Hyaluronic Acid
Apply it to the cleansed eye area with C-shaped movements, without touching the lashes.
✔️ Provides the skin with intensive moisture✔️ reduces the appearance of small wrinkles✔️ absorbs quickly and leaves a soft and smooth feeling
Key ingredients
rose water
Among its many benefits are its many antioxidant and anti-inflammatory properties, making it a perfect choice for blemishes, oily skin and acne.
HA - hyaluronic acid
Hyaluronic acid (HA) is a naturally occurring substance in the skin. It acts as a cell buffer and provides moisture to support the skin's firmness.
BLUEBERRY
Blueberry Extract is a powerful superfood with numerous health benefits. The antioxidants in blueberries may help minimize signs of aging, including wrinkles and fine lines.
This best-selling, alcohol-free formula has an unmatched amount of rose power: toning and soothing rose water.
It hydrates and rids the skin of impurities, reducing silky soft and prepared for the products you apply afterwards.

✔️ reduction of dry lines under the eyes
✔️ reduction of puffiness and dark circles
✔️ reduction of fine lines
BENEFITS



Our products are: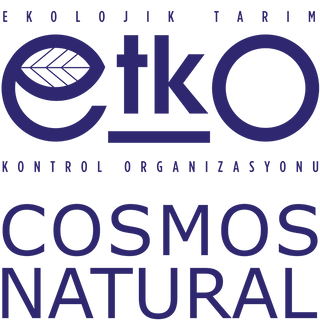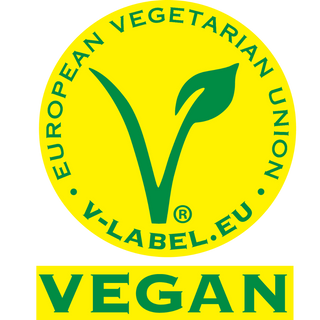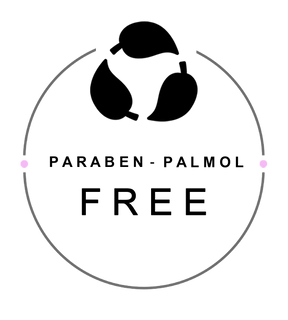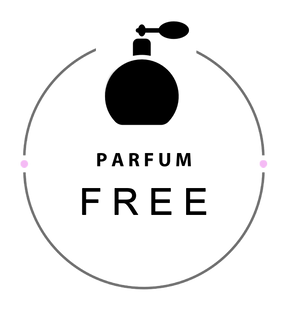 rosense
NEVER MORE WITHOUT!
Good morning, good afternoon and good night... Rose water is always part of it.
discover now