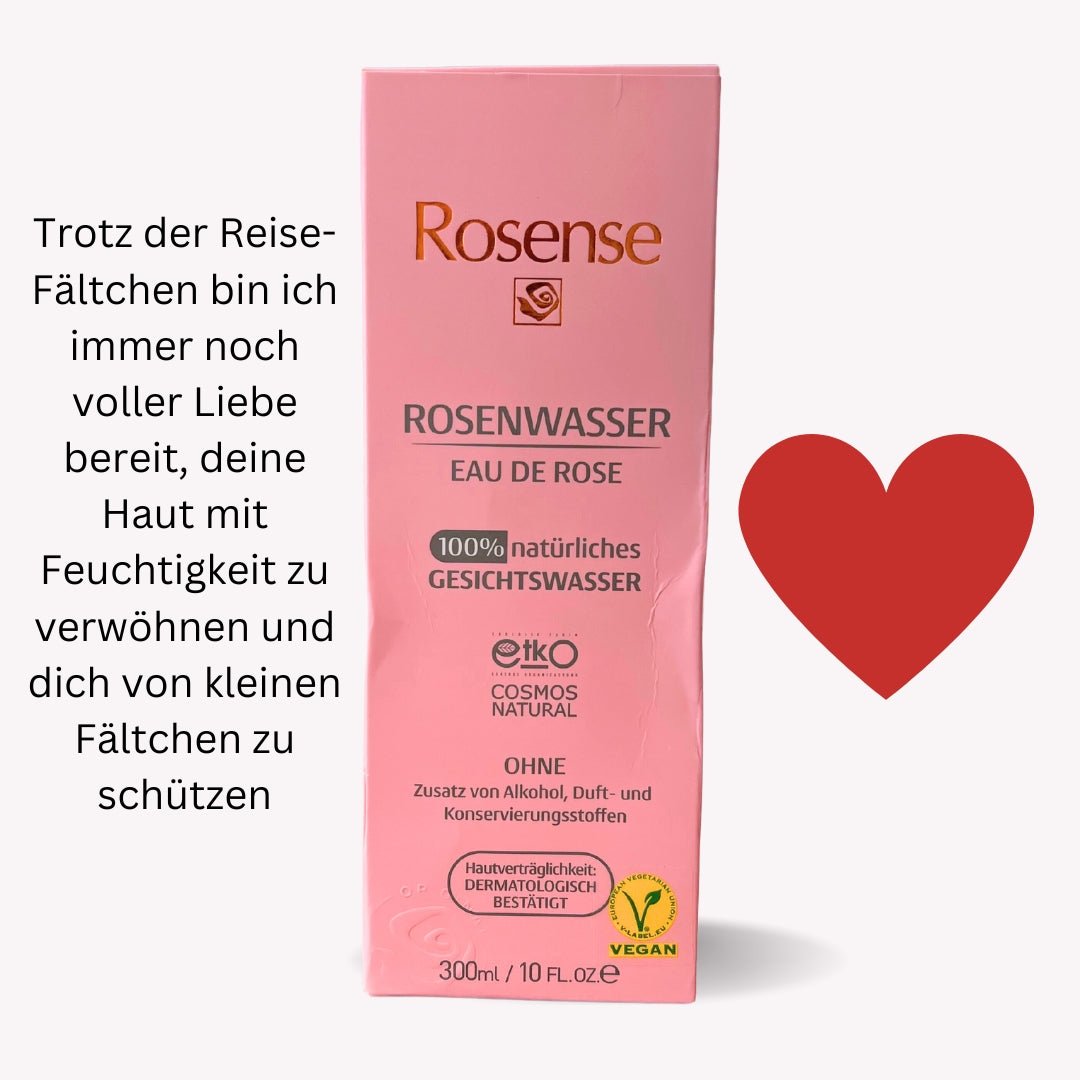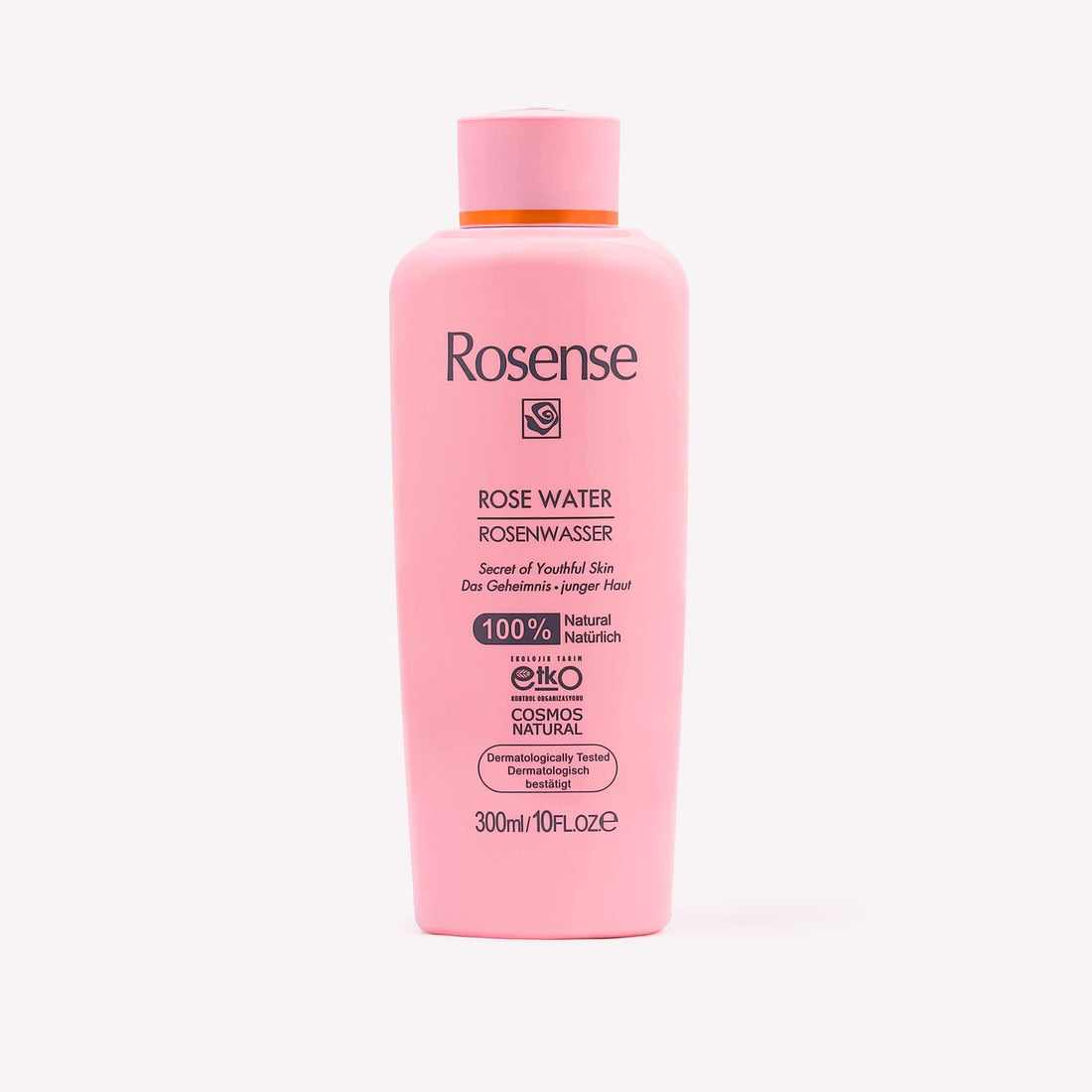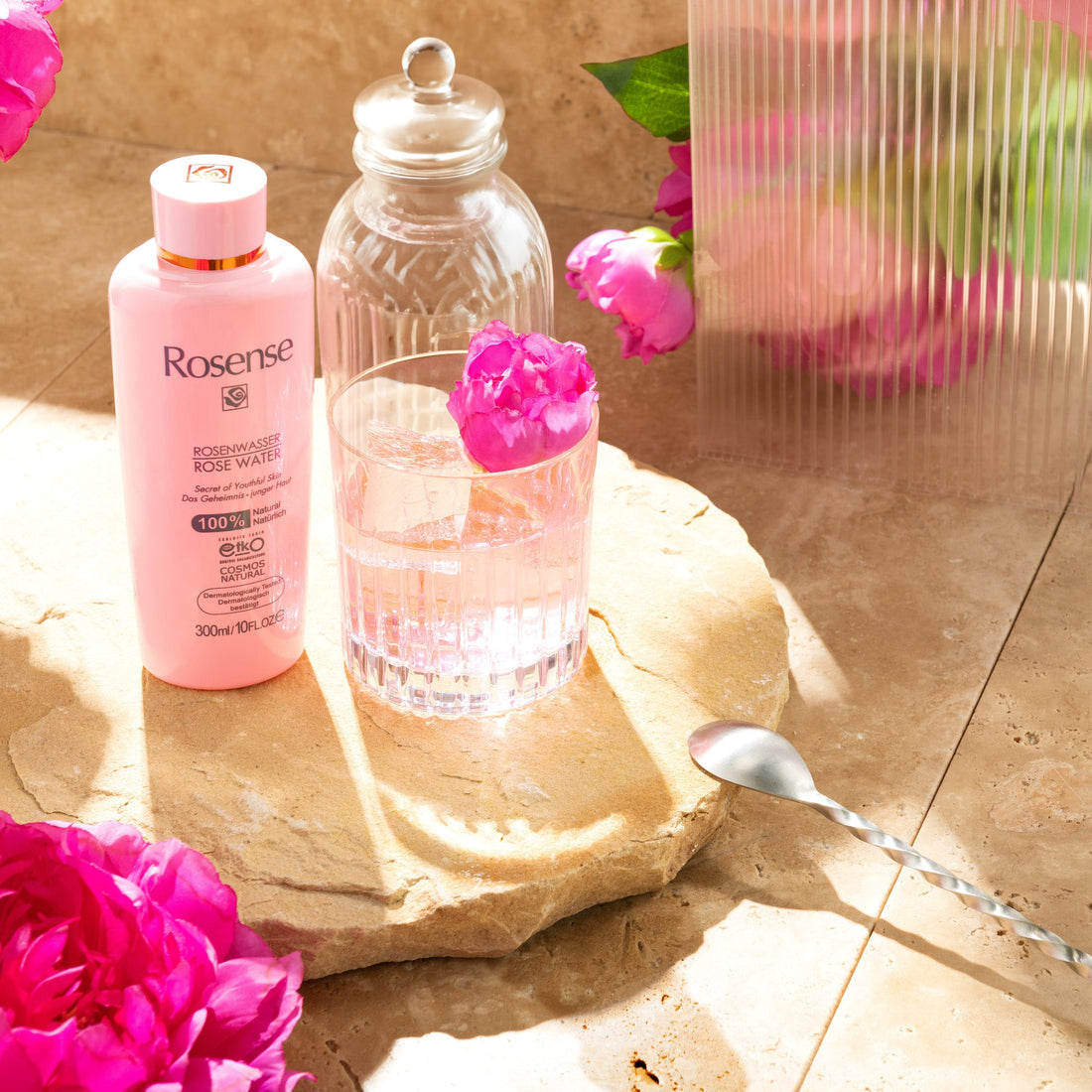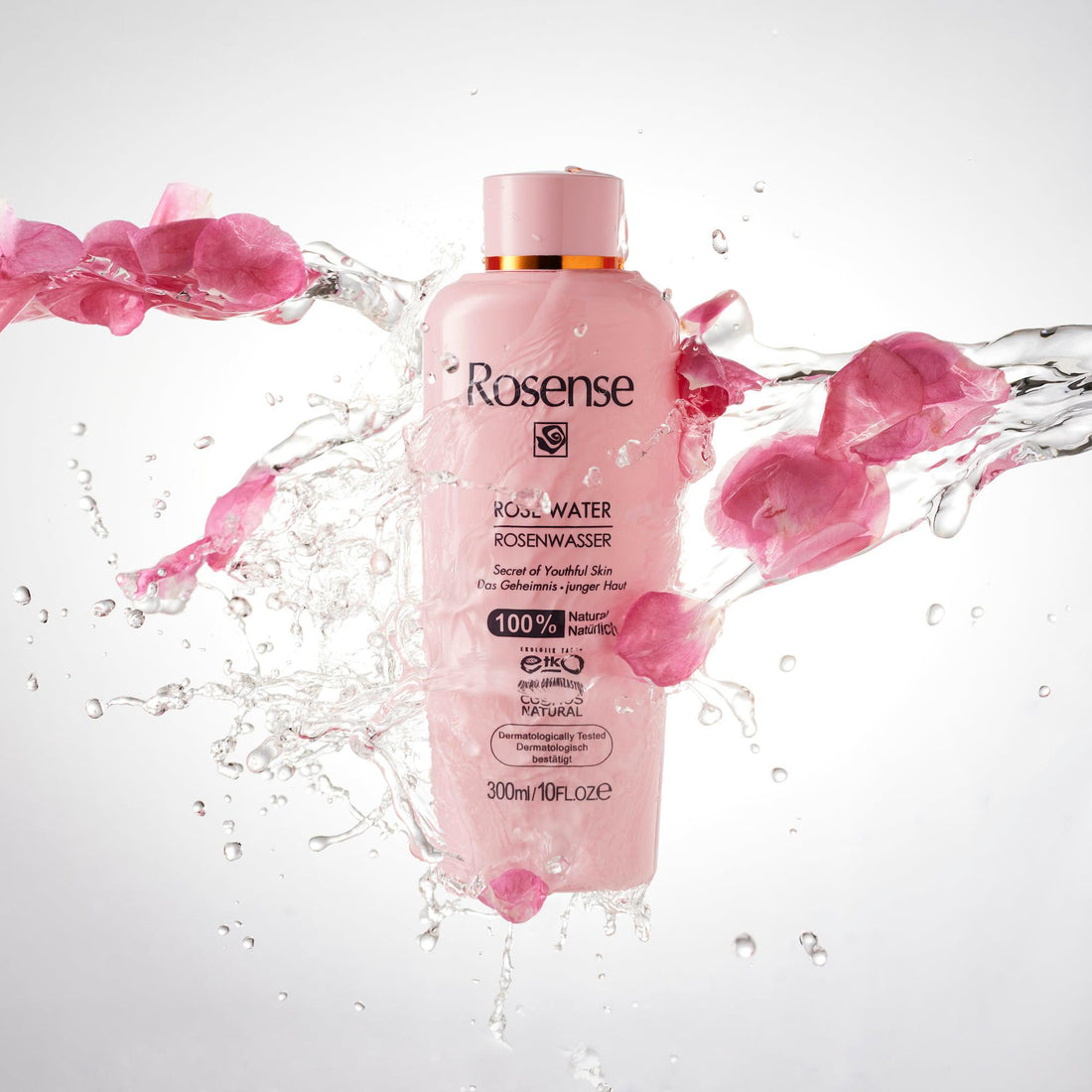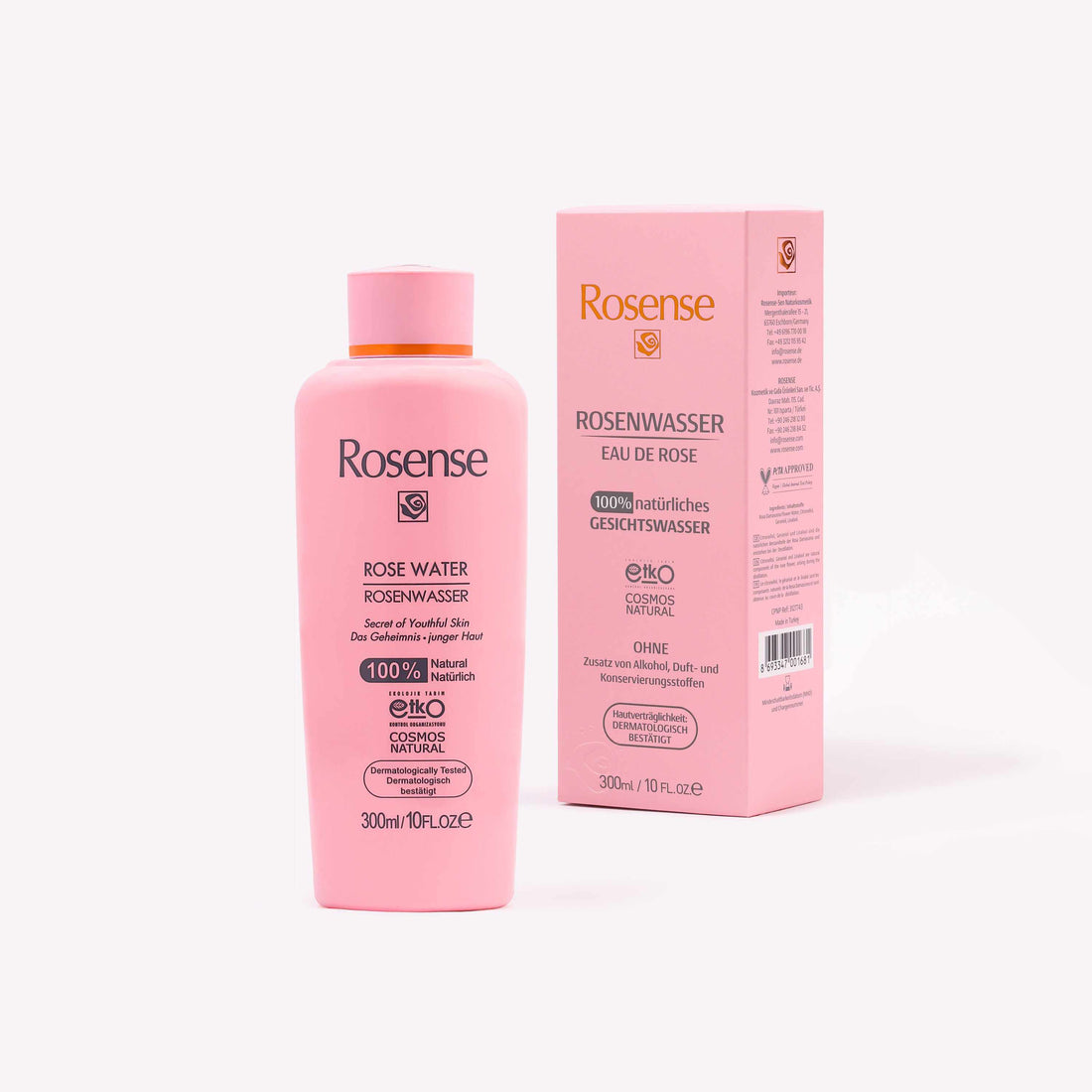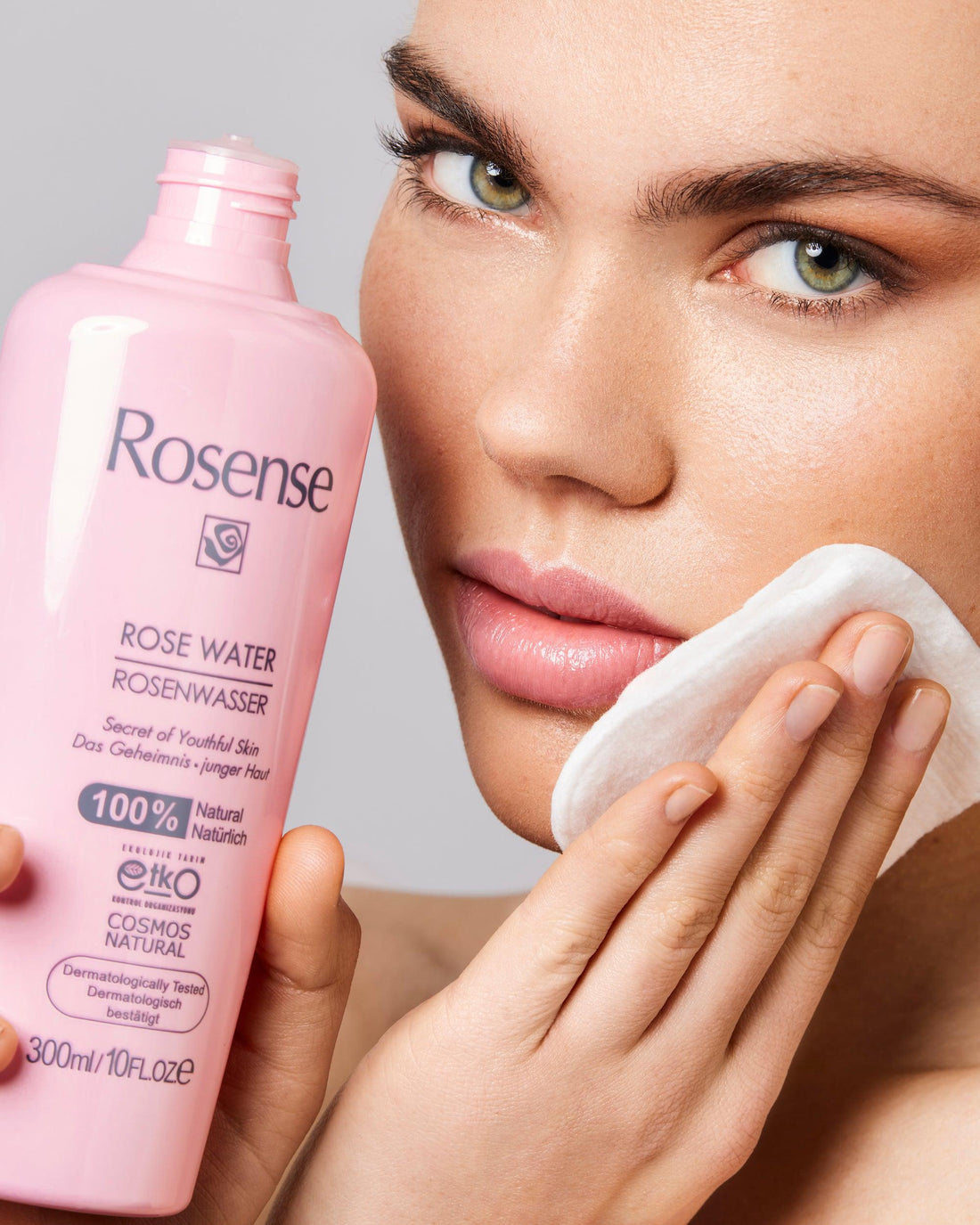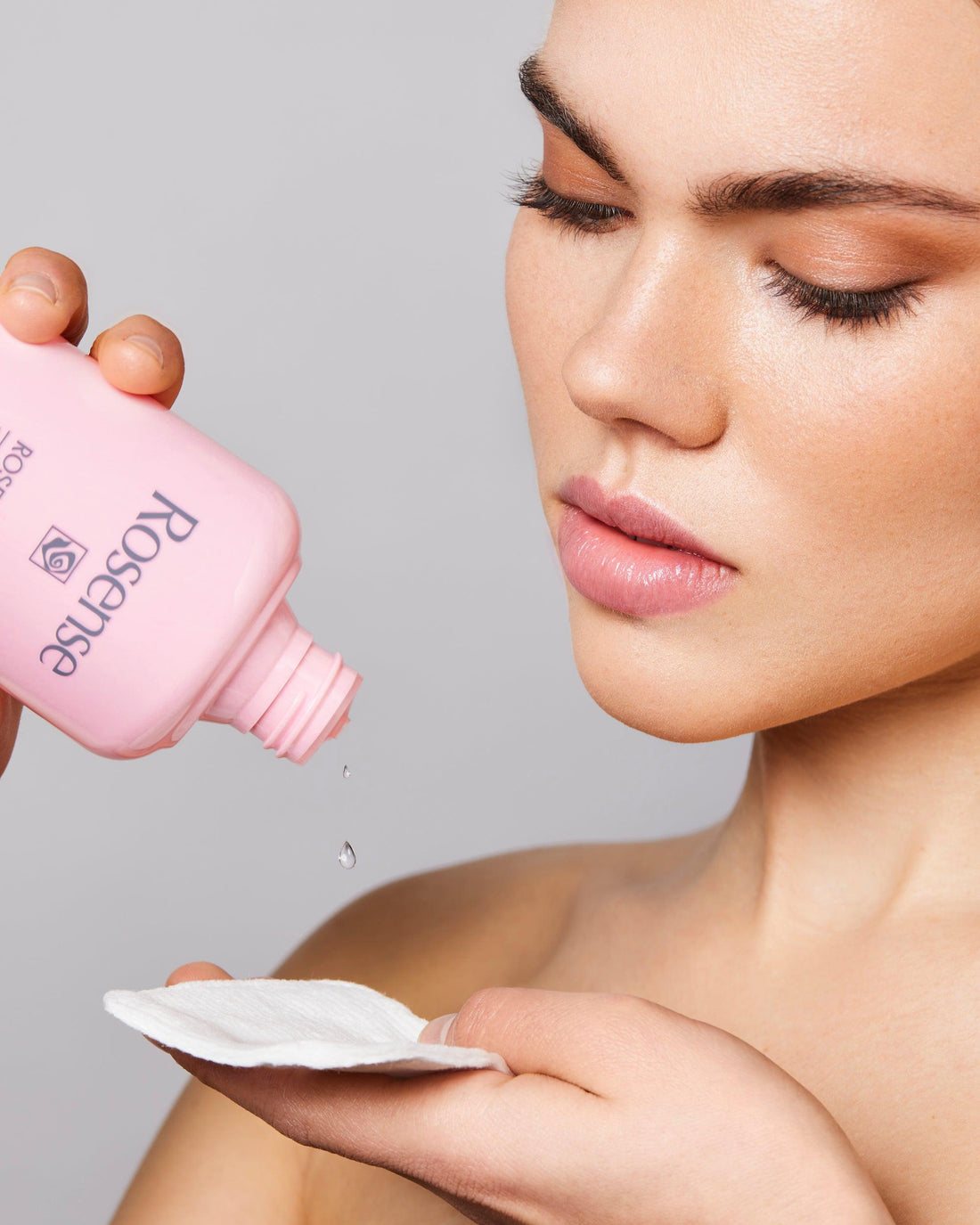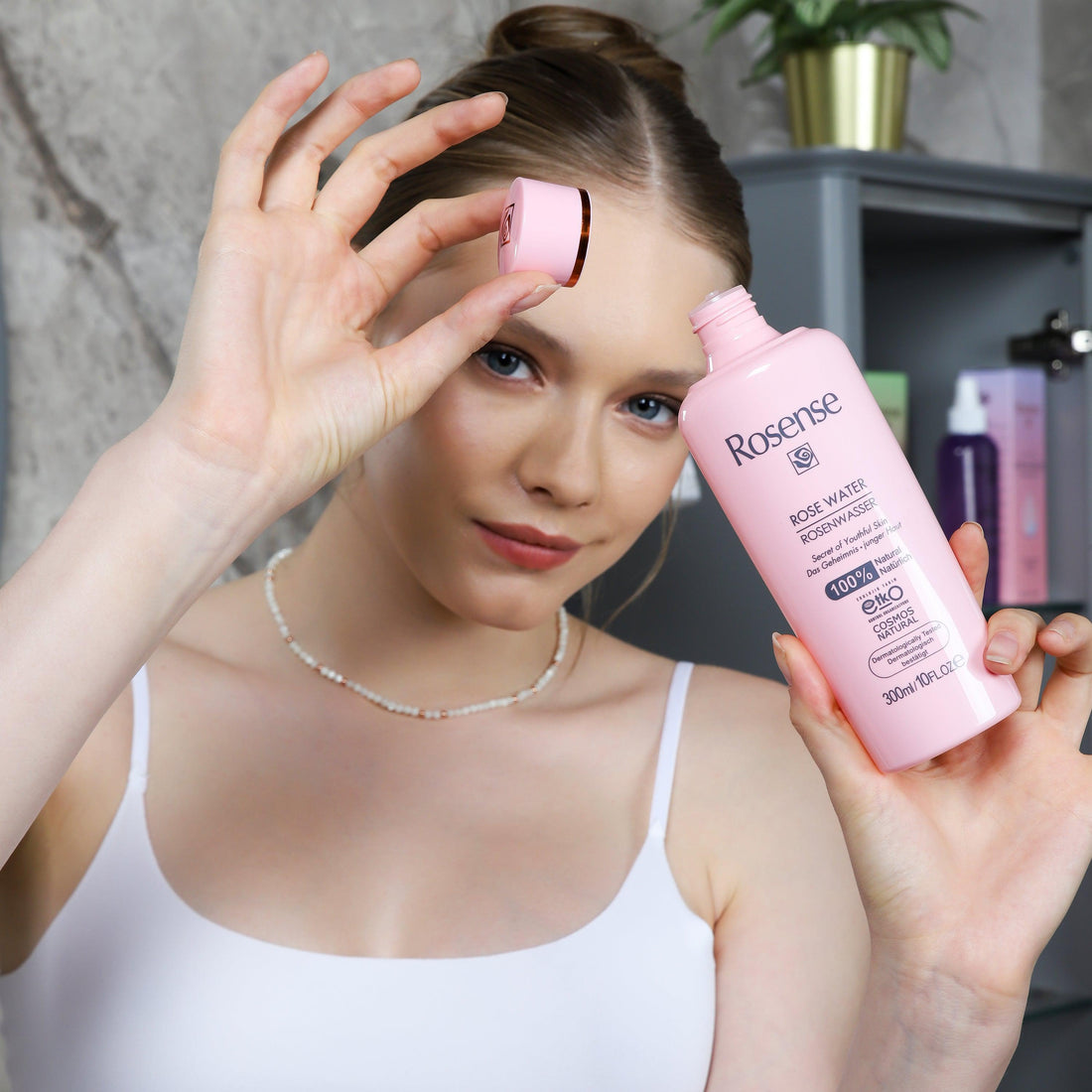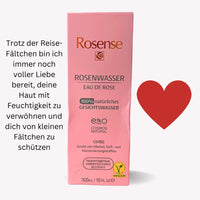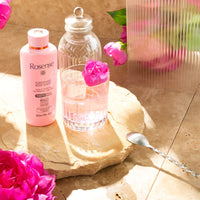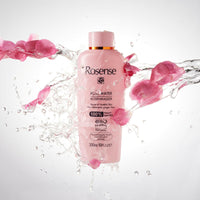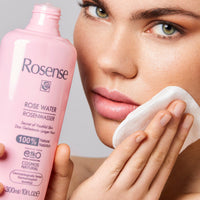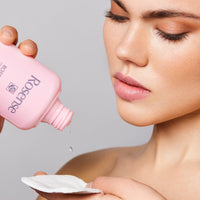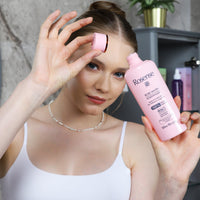 Rose water 300 ml
€9,30
Sale

• Save
Unit price
€31,00
per
l
Each
inkl. KOSTENLOSER Versand ab €29 oder mit dem Code vom Newsletter schon ab €19
Everyday life gnaws at you and you are stressed? Then treat yourself to something good again! Rosense rose water stands for uncomplicated luxury that flatters body and soul and has an enormous variety of possible uses.
Rosense rose water is based on the pure distillate of Rosa damascena and contains no alcohol, no preservatives, no artificial fragrances or colorings, which makes it very well tolerated even by sensitive skin.

It moisturizes , clears and cleans the pores of the skin and acts against pimples. It narrows the pores, which tightens the skin and thus prevents wrinkles and blackheads.
As an eye compress, it has a refreshing effect against dark circles.
It is also suitable for refining food and drinks.
All natural cosmetic products by Rosense are vegan and no animal testing of any kind is used during development.
Rosa Damascena flower water, citronellol, geraniol, linalool

Citronellol, geraniol, linalool are the natural components of the Rosa Damascena and are produced during the distillation
Put a few drops of the water on a cotton pad in the morning and evening and gently rub it over your face, neck and décolleté. Then apply the Rosense Face Cream to complete the facial care.
✔️Pure distillate, free from alcohol and additives
✔️clarifies, moisturizes, tightens
✔️tightens the pores, works against dark circles, wrinkles and pimples
✔️also suitable for cooking
✔️ Aromatherapy
✔️ Fixing spray
Key Ingridients
Rosenwasser
Zu seinen vielen Vorteilen zählen die vielen Antioxidantien und die entzündungshemmenden Eigenschaften, die es zu einer perfekten Wahl bei Hautunreinheiten, fettiger Haut und Akne machen.
Das Rosenwasser wird dich mit seiner hohen Qualität und seinen vielen Anwendungsmöglichkeiten überzeugen.
Es hat diverse positive Effekte auf die Haut, so spendet es Feuchtigkeit, klärt, wirkt ausgleichend, bekämpft Pickel und Fältchen.

✔️ Versorgt die Haut intensiv mit Feuchtigkeit.
✔️ macht die Poren weicher und verfeinert sie.
✔️ Tonisiert und bereitet die Haut auf den nächsten Schritt vor.
Benefits





Besonders weil: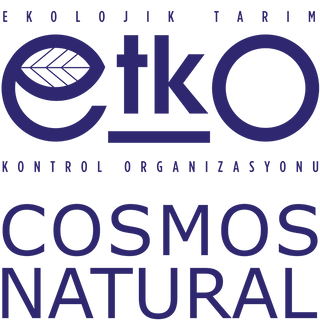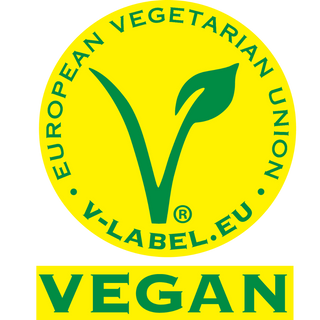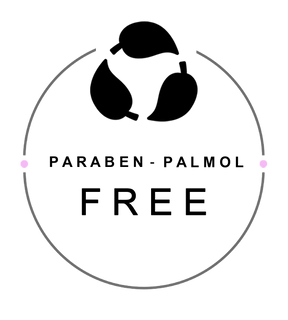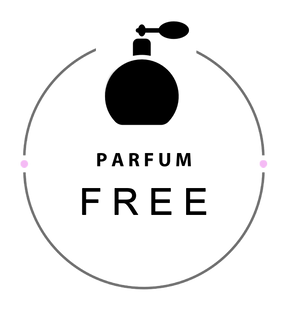 Rosense
NIE MEHR OHNE!
Guten Morgen, guten Nachmittag und gute Nacht... Rosenwasser Produkte gehören zu jeder Zeit dazu.
jetzt entdecken