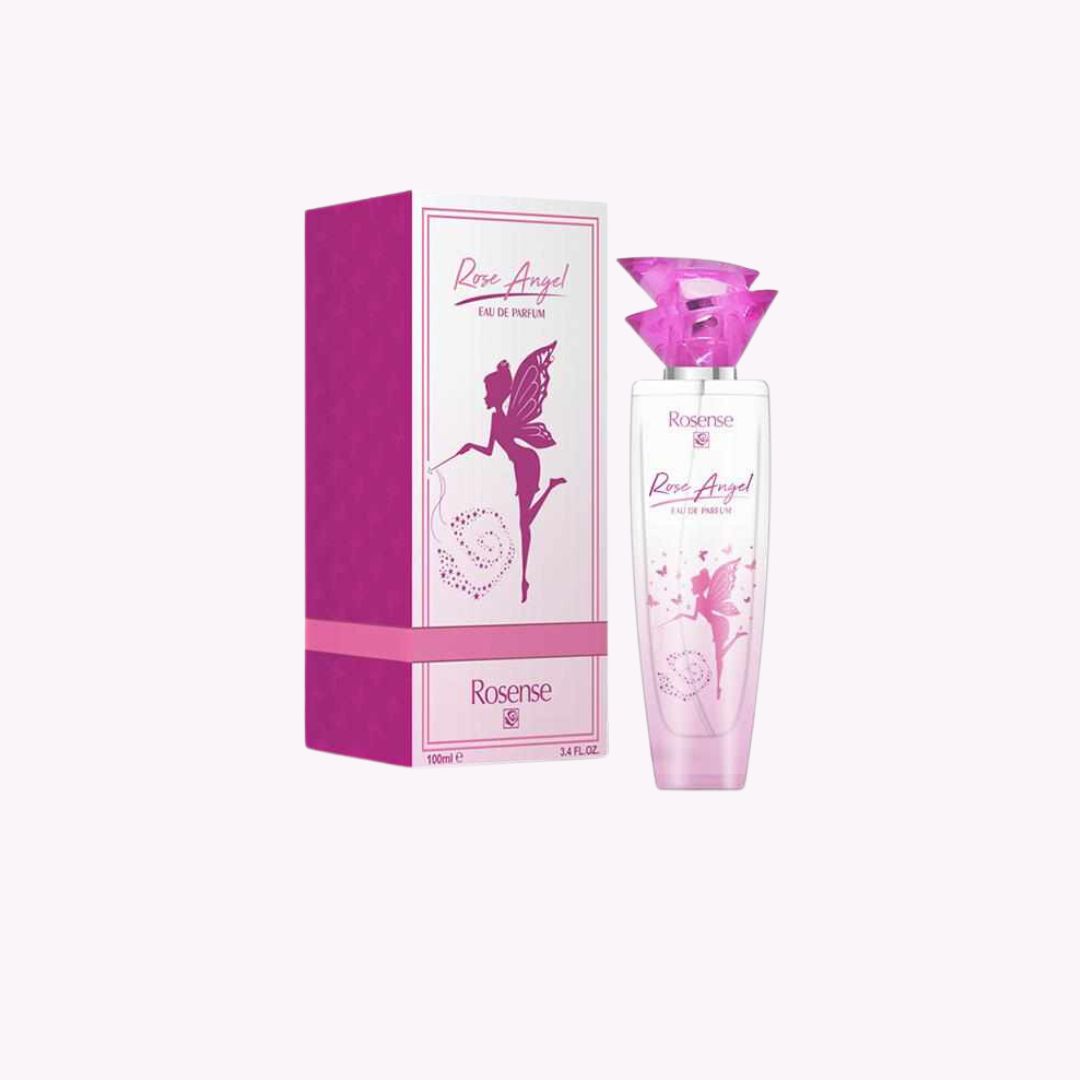 RoseAngel
€35,00
Sale

• Save
Unit price
€466,67
per
l
Each
EauRose Angel - a perfume made from the finest essences and with a scent that seduces the senses.
More than just a perfume
If floral but unobtrusive fragrances suit your type exactly, then we have the right thing for you in our range.

The Rose Angel fragrance not only smells wonderfully of roses, violets and other aromas, but is also made from one of the finest essential oils in the world: rose essence.
Like all Rosense products, the Rose Angel perfume is vegan and was developed and produced without animal testing. The quality will amaze you.
Finest quality for beautiful fragrances
All Rosense products are based on rose oil.
The Damask roses required for this are picked by hand.
One liter requires around 5,000 kilos of flowers.

Therefore, rose oil is one of the most valuable essences in the world.
The Rose Angel fragrance is an Eau de Parfum based on this oil.
You get 75 milliliters of this noble fragrance in a bottle.
It smells primarily of roses and violets, but also comes with a delicate note of amber and white musk.
The result is an unobtrusive, elegant perfume for every day.
Nature and animals are important to us
The naturalness of our products is important to us.
That's why we only offer natural products that were developed without chemical additives. Since skin irritation is rare with rose oil, animal testing is also avoided. The Rose Angel perfume has only been tested on humans. The skin compatibility results were so satisfactory that we can now offer the fragrance here.
Spray on neck area or wrists as needed
Rose Angel - a fragrance at a glance
Eau de Parfum
Scent: Roses, Violets, White Musk, Amber
made from precious rose oil
without animal testing - vegan
rose water
NEVER MORE WITHOUT!
Good morning, good afternoon and good night... Rose water is always part of it.
discover now